CINEMATOGRAPHERS

Dan Lamoureux, Rob Korotky, Ryan Tidrick, Kris Aliss, Johnie Tidwell, Gerald Johnson, Ellisa
Mintz, Shawn Murphy, Mitchell Fry, Aaron Delbalzo, Jeff Grinta, Paul Petyo, Chad Williams,
Greg Johnson, Kelly McDowll, Jaylyn Coffin, Anthony Ricciardi, Richard Hill, Nels Walby, Ben
Garbe, Nick Harley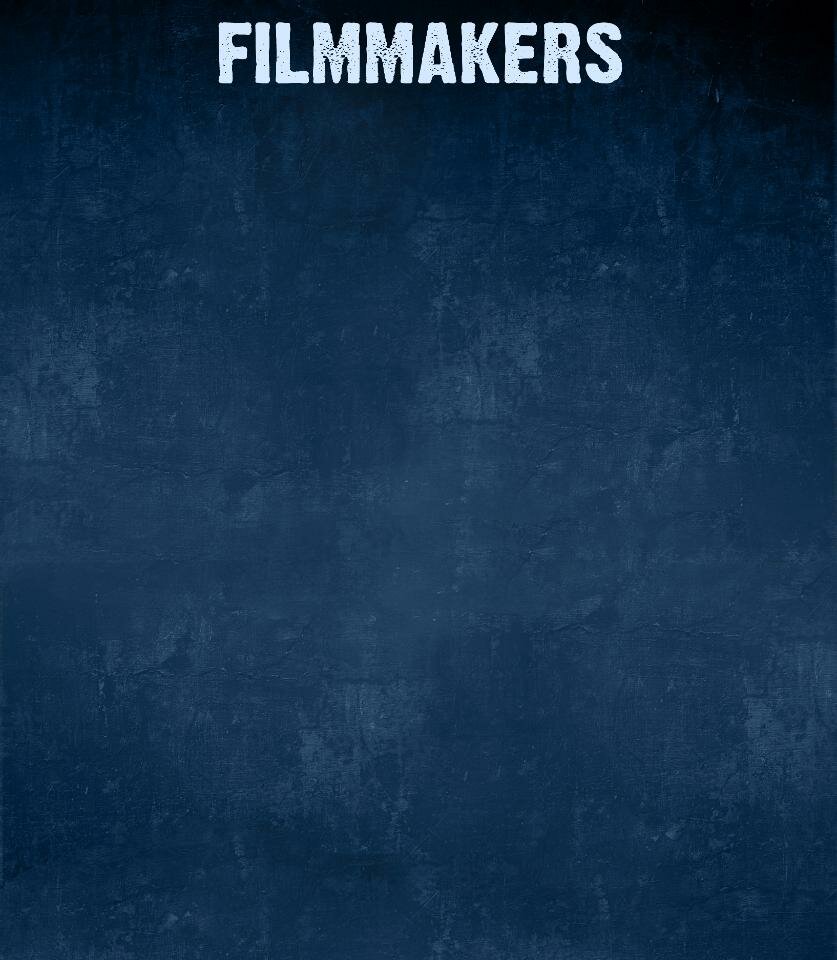 Ryan Tidrick- Associate Producer

Ryan Tidrick is an award-winning filmmaker and photographer coming out of Eastern Washington. In 2003
he started a media production company and grew progressively from there. He has directed several short
films and music videos, and has assisted shooting many more. He recently graduated from Columbia Basin
College, with a degree in Visual Arts and is currently in pre-production for his first feature film.

In Your Face, Chicago!
(2009)
Chicago = Awesome
(2008) Nerdcore For Life (2008) Slusho: Powering
Good Times Everywhere (2008)
Buggin' Out! video
(2007) I, Crapbot (2005) Pirates: Nature's Scurviest
Miracle (2004)
Runaway Lunch
(2004) My Very First Meth Lab (2002) The Gullible Brain (2001) The
Trouble with Corpses (2000) The Clash of the Dorks (2000)

Dan Lamoureux
, Selected Filmography -Writer/Director/Producer

A graduate of Saint Xavier University in Chicago and founder of Gwen-X productions, Rodney has been an
active member of the Midwest's vibrant horror scene for over a decade. Rod traveled from Illinois to Seattle,
Las Vegas and San Diego to assist with the filming of Nerdcore events.

Rodney Simale- Associate Producer

Storyboard Productions is K.C. and Kipp Norman. Raised in the rural suburbs of South Eastern Wisconsin,
The Norman brothers were looked after by the likes of an inventor, an attorney, a real estate broker and a
novelist. Wrapping their first feature movie by 26 and 23 respectively, the subsequent years have been
have been an onslaught of creative and commercial and endeavours in the world of moving pictures. Their
work is often distinguished by an odd comic sensibility and unique intelligence. Often atmospheric,
sometimes absurd, the Norman brothers are always prolific. Movies they have produced, directed and
edited have appeared in festivals around the world including the short film festival of India, The Wisconsin
Film Festival, South by Southwest, Reel Shorts Chicago, and the Independent film festival of Boston.

Storyboard Productions- Co-Producers/Editors

Since graduating USC Film School Rob has held a variety of media jobs from Avid editor to Post Facility
Manager to Internet Media Manager. He has written and directed short films, documentaries and his own low
budget feature. In 2004 he produced a film in Dublin entitled "Sunday" and a documentary/promo at the
Summer Olympics in Athens. Rob discovered Nerdcore when contracted to shoot the interviews with
YTcracker. Having grown up a geek/nerd, Rob immediately fell in love with the project and offered his
producing efforts and knowledge.

Rob Korotky- Co-Producer

Dan
Lamourex
is a native of the south suburbs of Chicago and has been writing, producing and directing his
own films since the 8th grade. Dan received a Media Fellowship from Saint Xavier University in 2001 and
completed his BA as well as his first feature length project in the spring of 2002. In 2003 he created the
production company that produced
Nerdcore For Life
,
Crapbot Productions
. Over the years Dan has co-
hosted his own college radio show, had pieces screen in film festivals all across the country, has acted in and
crewed for countless independent films and appeared in several stage productions. In 2007 Dan and Nerdcore
rapper MC Router won first place in Axosoft's "Geek to Geek Marketing Challenge" for their music video
"Buggin' Out!" and in 2008 Dan was one of the Grand Prize Winners of Paramount Pictures/Bad Robot
Productions "Make your own Slusho Commercial"
video
contest
that was held to promote the release of the J.
J. Abrams' film,
Cloverfield.
Recently, Dan was named one of the winners in the 2016 Chicago Olympic
Committee's "Why Chicago"
video
contest
for his short film entitled,
Chicago = Awesome.


In August 2005 a friend dragged Dan to see a "nerd rapper" named mc chris who was performing at the
Double Door in Chicago. The only reason he agreed to go was because mc chris had supplied voice talent to
one of his favorite shows, Aqua Teen Hunger Force. The performance was an astounding display of both Nerd
pride and Nerd rage and before the evening was over Dan knew that he wanted to explore this world of Geek
Rap that he would soon learn was known as "Nerdcore." Besides producing and directing
Nerdcore For Life
,
Dan was also one of the project's primary cameraman.


For more information about Nerdcore For Life, Contact Dan
Lamoureux at NerdcoreForLife@gmail.com

Dan Lamoureux- Producer/Director